Welcome to the Original!

50 years ago, Ann and Mike Moore created the first soft baby carrier. Since then, millions of parents have chosen this carrier and its successors – the Weego ORIGINAL Carrier, the PREEMIE Carrier and the TWIN Carrier as their baby carrier of choice.
For many good reasons.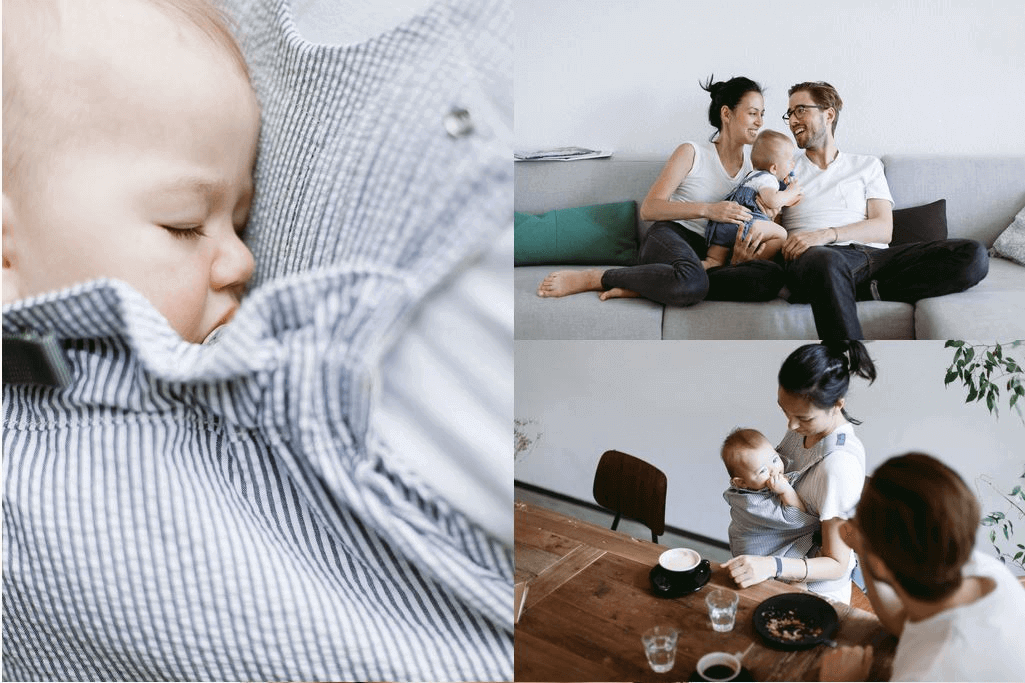 Three times Weego
Our product lines for newborns, premature babies and twins
Babies love to be carried!
We believe in carrying your baby as soon as possible. During pregnancy, babies experience closeness to the mother through her heartbeat, voice and motion. Following birth, the baby continues to thrive through close physical contact. Providing it as often as possible contributes to the happy and healthy development of your child.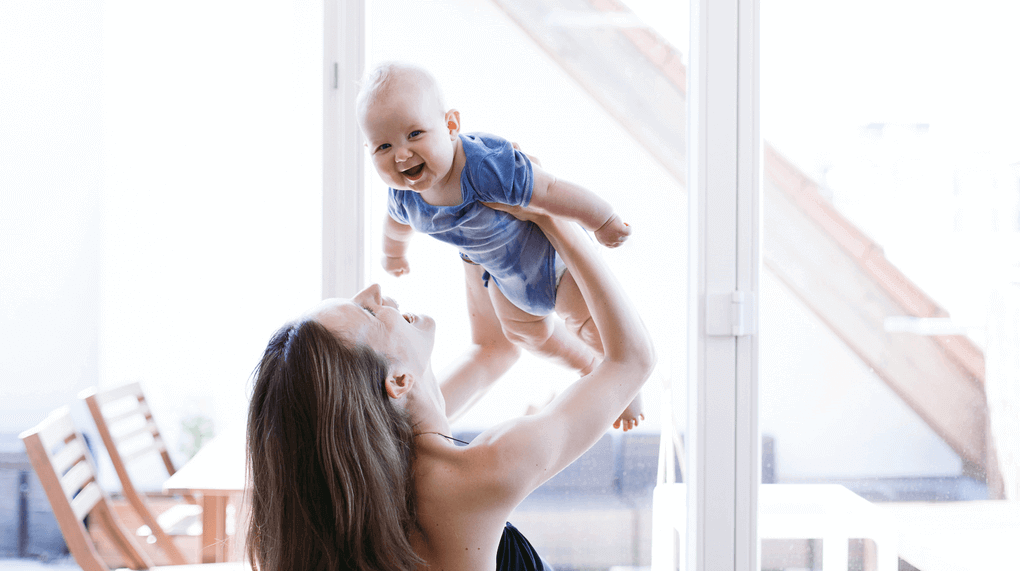 Weego - the newborn carrier
Weego Soft Baby Carriers are specially designed to be used from the very first day. Without any compromise. Requiring no additional equipment, its unique double pouch construction guarantees your baby is always secure, close and comfortable.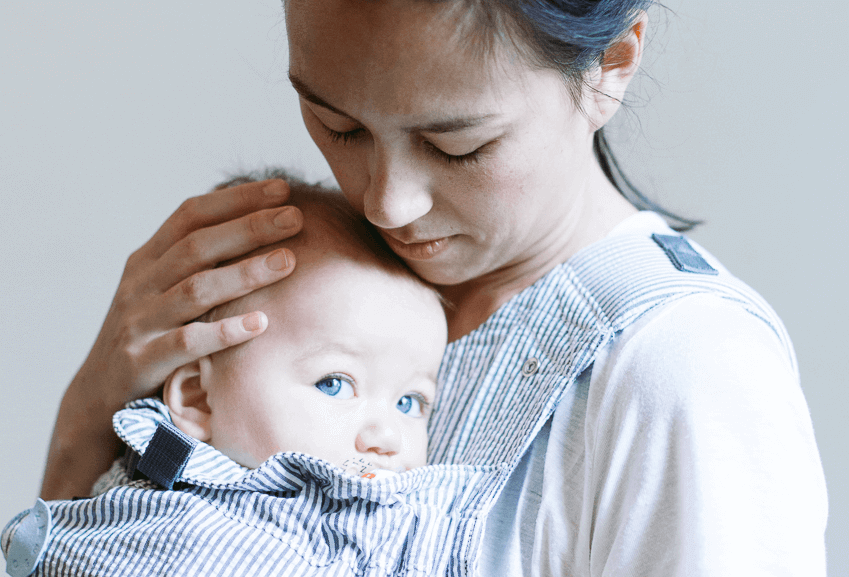 Front and Back Carrier
Unlike many other soft baby carriers, the Weego is both a front and a back carrier. This gives you more freedom than only front carrying can provide, from the very beginning of your baby's life.

Even nursing/breastfeeding is possible in the Weego. With only a few adjustments, your baby is in the perfect breastfeading position. The Weego allows you to conveniently nurse wherever you go.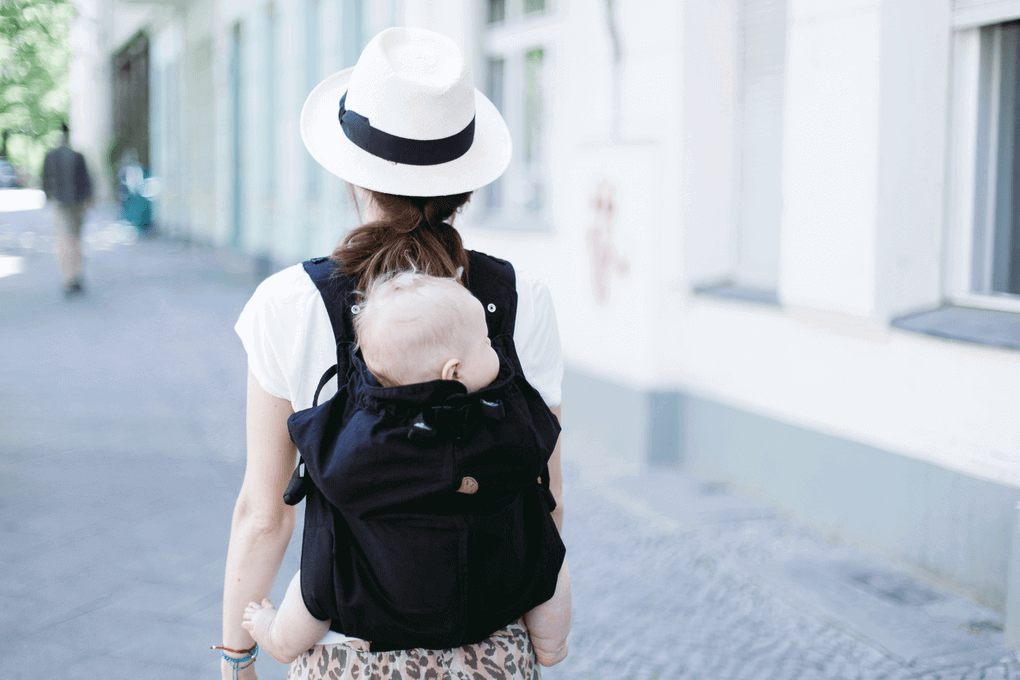 Here Weego!
The advantages of Weego Soft Baby Carriers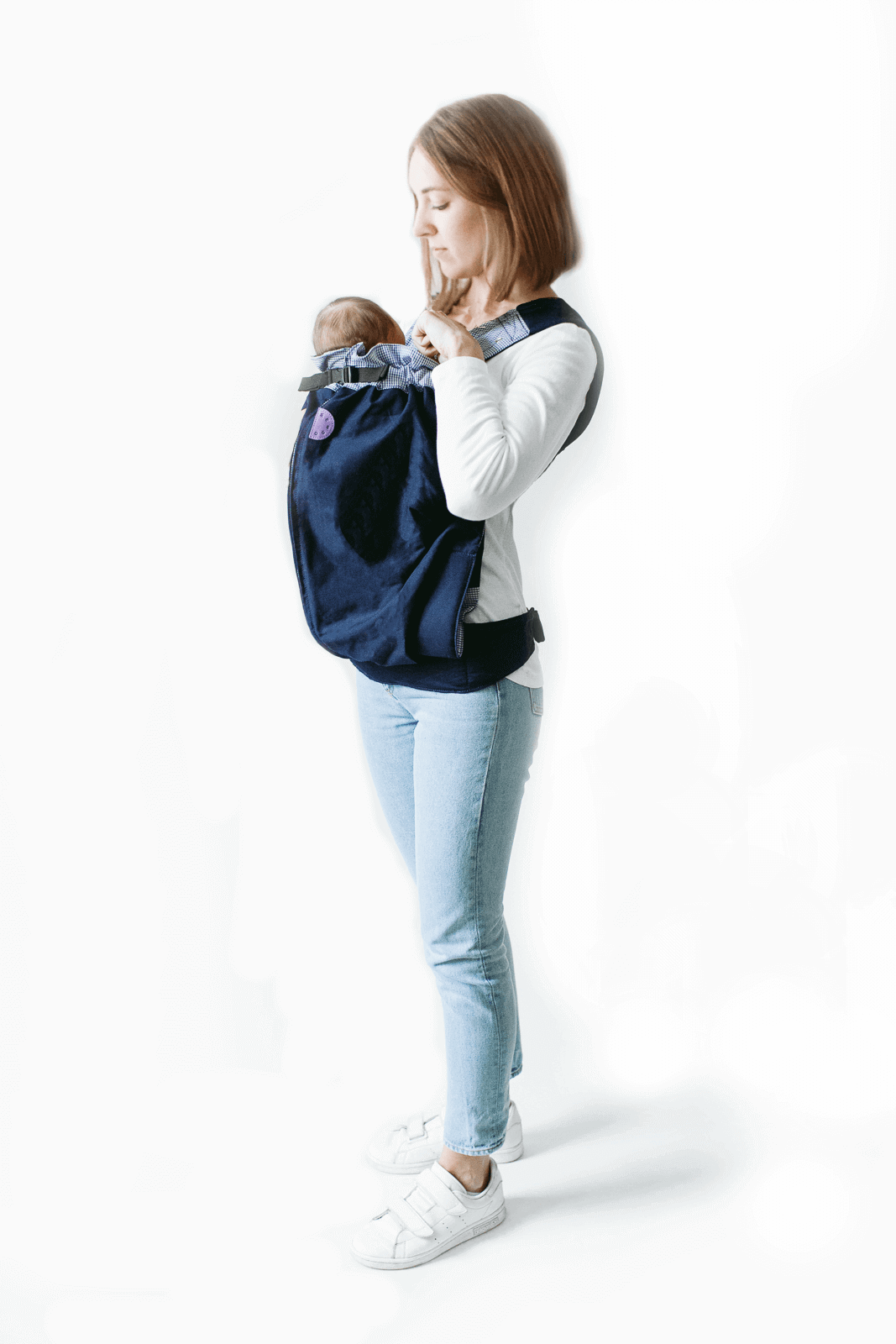 Unique Double Pouch Construction

The Weego Soft Baby Carrier's unique and specially designed double pouch construction guarantees your baby is always secure, close and comfortable.

Grows with the baby

The inner pouch's adjustable snap closures allows the Weego to adjust perfectly to the size of your baby.

Easy to use

All Weego Baby Carriers feature easy to use straps and buckles that can be quickly adjusted for different people using it. Due to its special construction you can pass your baby in the Weego to another person without taking your baby out of the carrier.

Made from hazard free materials

All fabrics are tested and approved in accordance with international Oeko-Tex Standard 100, Class 1 for baby products. This means that all Weego Soft Baby carriers are completely free from harmful and known allergenic substances.
The Weego Story
50 years of experience - for happy babies and happy parents
The Moores later gave birth to their own daughters. Recalling the contented babies they had experienced in West Africa, Ann and her mother created a soft baby carrier (the first soft baby carrier) that would keep her baby close, comfortable and remarkably quiet.Everyone marvelled at Ann's invention. So, by the mid 70's, what began as a home made product for family and friends, became the famous original baby carrier. In fact, it just might be that you were carried in one yourself.
What our customers say ...
Just had to send a picture and say thanks for making such a wonderful product. Seems the only time I can get a good rest is when the twins are fast asleep in the weego. Im not sure what Id do without it!
"My daughter is thrilled!!"
"I cannot recommend the Weego carriers enough(...) your carriers are absolutely brilliant. (...) I recently purchased your Weego Seersucker Twin carrier and am absolutely in love with it! My twins are 4 weeks old and I have been walking them to the beach, to meetings, to the grocery store… everywhere really!"
Thank you very much for the quick answer and completion of my order. I am 100000% happy with the Weego anyway and your service is so nice! My baby is now 6 months and loves the Weego. If I put it on she glances at me full of expectation and is all smiles. She regularly falls asleep and I think this proves that it is really comfortable there!
"Thank you for making such a wonderful product. We got our Weego Twin carrier yesterday and it is AMAZING. I got to carry my twin boys on a walk through the neighbourhood and it was awesome - no stroller and they were so happy to be right on Daddys chest. (…) Thank you again and Im glad we found your products."
"My babies LOVE the twin carrier. It is the only one, that works for us! Thanks for the freedom"
Fast delivery - worldwide
We deliver as fast as we can - in Germany within 2 - 3, all other countries in Europe within 3 - 5 working days. Express-option for delivery to all countries within 1 - 3 working days.

Shopping without risk - 14 days returns
You can return the ordered item(s) for a full refund of the purchase price within 14 days of receipt without any explanation.
Free Shipping for all Baby Carriers!
Free standard shipping
Express shipping with FedEx
€ 8,95 only
Safe shopping - Data Protection
The order will be transmitted via a secure connection (SSL) and your data will be strictly confidential.